How To Use Studio C-Stands and Paper Rolls
We have three c-stands available in both Studio I and II as well as three, 53" paper rolls! Below is a quick look at how to utilize both for your next shoot.
Loosen the knobs on both c-stands,
turning them to the left to make the grip arms horizontal and straight.
Once the arms are straight, turn the knobs to the right until they're tight,
holding the grip arms in place.
Slide one end of the paper roll onto the grip arm of a c-stand and repeat on the other side.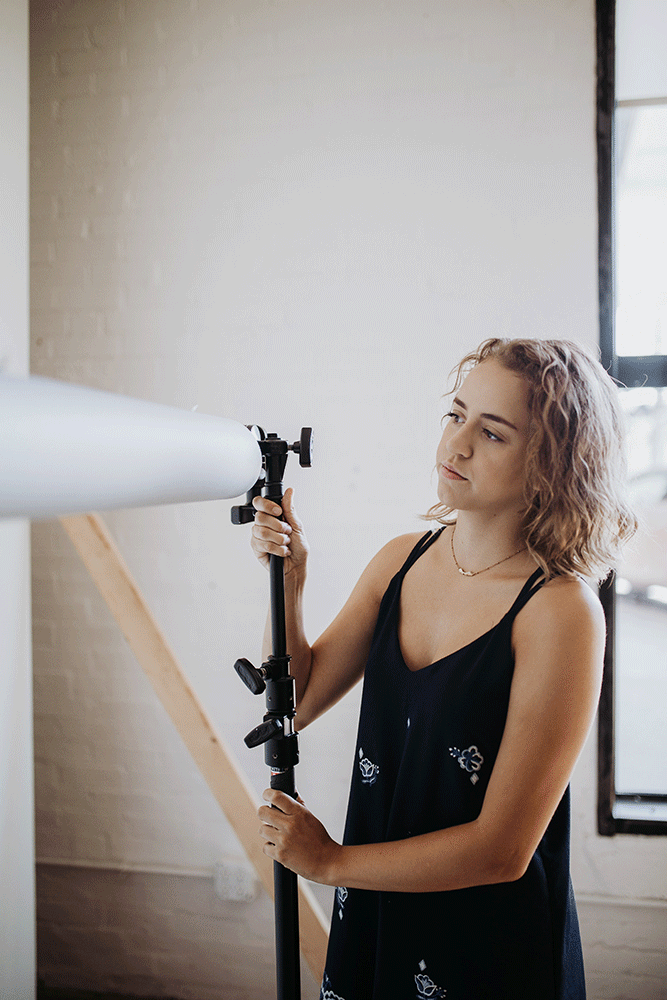 Turn the middle knobs to the left to loosen them, and then slide each c-Stand up to Desired Height.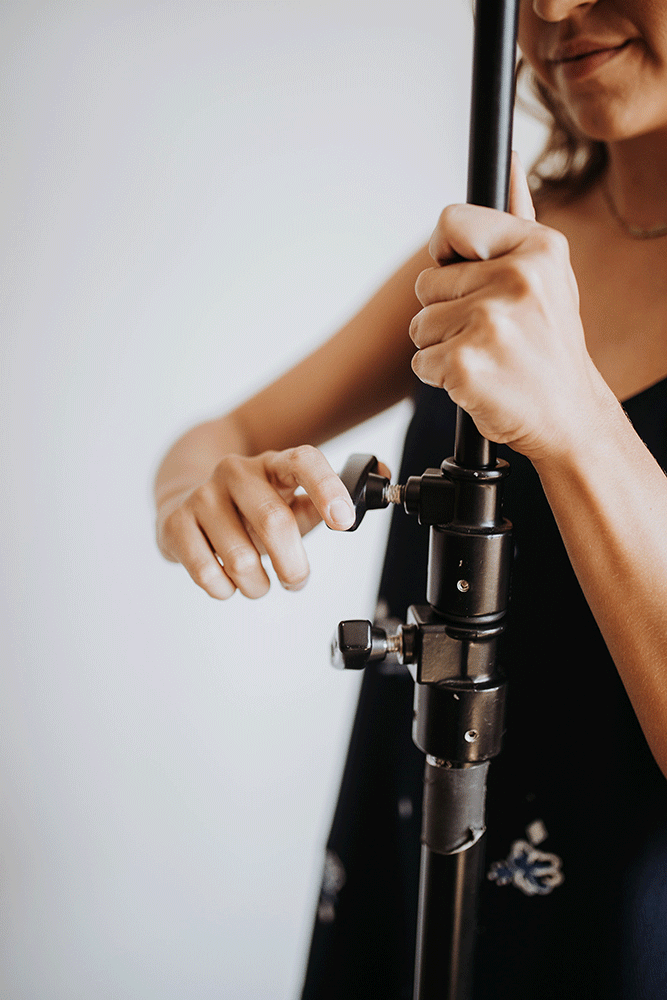 Roll the paper down and
tape it to the floor
Now You're ready to shoot!